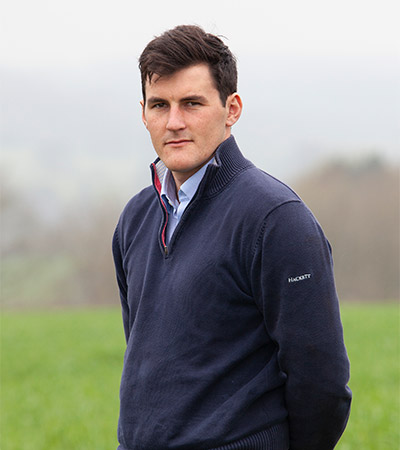 During my time at university, I spent a lot of time planning on what I wanted to do post-graduation. Knowing from the start that I wanted to enter into farm management, I focused on the places that I wanted to apply for.

A personal story of why the person chose Velcourt
Originally, I thought that I would leave university and find a farm to work on and progress that way. The drawback to this was that often these arrangements lack the structure that is needed for a young person to progress.
This led me to look for larger farming businesses that were able to provide me with structured training. With few players in this market, Velcourt quickly stood out. I did my research and talked to people that had worked with them previously, many who praised them for their professional approach and the first-class training that they are able to provide. The appeal of great training and good chances of fast progression for the right candidate led to me adding Velcourt to the list of places I wanted to apply for.
After many interviews, I was left going into my final exams with four job offers. I ended up choosing Velcourt after meeting with some of the existing farm managers and staff and hearing about their experience with the company. It was suggested that I work on a Velcourt farm before entering onto the graduate scheme, this is what led me to my summer job at Fonthill.
My background
Growing up on a farm, with many of my family members working within the agricultural sector I have always had some involvement in the industry. Many of my first jobs were on farms. Through school and rugby, I made friends with many people in the same situation as me. After a school rugby tour to Australia I decided I wanted to go back out there after school to work on farms and travel. At this point I was planning to come back after a year and start the degree I had applied for which was 'sports science'.
After spending some time in Australia, I soon deferred my place at university for a year and soon realised that sport science probably wasn't for me and I should follow what I have always been interested in. This led me to changing course onto Agriculture and Crop Science.
My roles and responsibilities and farms I've worked on with Velcourt
After being asked to complete a harvest with Velcourt before the graduate scheme, I was directed to the website and asked to choose a couple of the harvest roles that were advertised on Velcourt's website. I narrowed it down to two different farms in the South West of England. One was for a relief operator for spraying/ combining/ cultivating etc., the other was for a grain store operator/ relief operator; I chose the latter because it was an area in which I had no experience.
During my summer I ran the dryer and weighbridge, ensuring that accurate records were kept, and the grain entered the store in the correct condition to ensure safe storage. During harvest, I also did some relief operations, including a large amount cultivating when we started drilling. 
Where I've lived (accommodation and region)
I was basedon The Fonthill estate in the South West, just outside of Salisbury. It is a lovely part of the country to stay in and, on a rainy weekend when we couldn't work, it wasn't too far from home for a visit. The surrounding area had many nice pubs, that the other farm staff soon introduced me too. 
The accommodation I had was probably the nicest student accommodation in the country. Being the only non-full-time member of staff, I had it all to myself as well. The building was a brewery on the ground floor and a 5 bed and 2 bathrooms flat above. The flat had been recently refurbished so was in great condition, it came fully furnished with the finest Ikea furniture and kitchen stocked with all the utensils you could need for cooking.
As I came straight from University to starting work, this really helped with the transition as there was no need for me to go out and buy a house full of stuff. The farm was kind enough to keep the freezer topped up with easy to cook meals during the really busy periods as they recognised, we didn't always have the time to get to the shops. 
Your relationship with the farm manager
After meeting with the farm manager and foreman prior to harvest my worries about them all being cynical tyrants were quashed. Both of them seemed to be very approachable and interested in what I had to say. These views were further reinforced over the summer. The morning meetings allowed me to get to know people quickly and also provided an effective way to plan the day's workload. I was given everyone's phone number straight away in case there were any problems, so I always had a line of contact with someone.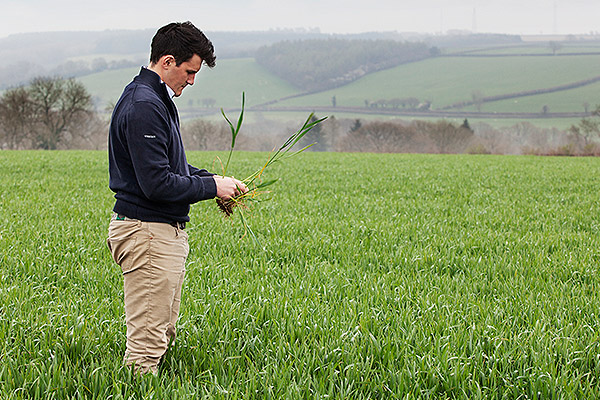 The farm manager knew I was following the same path as him through the Velcourt graduate scheme and was very good at explaining things to me that may benefit me in my future career. This relationship was carried forward now and I still contact him with questions I have. The foreman was in charge of the day to day operations and was a pleasure to work with, his professional yet approachable demeanour filtered down through all of the staff.
I am still in regular contact with him and often draw upon his years of experience when I am stuck with something on the farm I now run. 
Career progression routes through the business
During the summer I met many of other people within the company and was able to see how the training scheme forms a great way to progress quickly within the industry. There are many success stories of the training scheme producing top class farm managers, that then also go onto to take even bigger roles within the business, both domestically and abroad.
Even in my short time with the company I have been able to progress massively and to take on a level responsibility that other business would struggle to offer.
Training and development
Having a large number of tickets before starting my summer job with Velcourt, there was little need for me to undertake further certification. The farm manager did make it clear that if there were courses that I needed to do then the farm would send me on them. 
My future hopes
Looking forward I hope that I do well on the training scheme and go onto be another one of Velcourt success stories. I hope to progress quickly and when the right situation comes up and I am sufficiently prepared to take on my own farm. 
What I've loved about my roles with Velcourt.
I enjoyed my summer with Velcourt. The team that I worked with were great, they really made my transition from University to working as easy as it could be. I catch up with them regularly both inside and outside of work. The support network within Velcourt is another great bonus, there has been no one I wouldn't want to approach with a question.
Over the summer the management team were great and very approachable, now on the training scheme the regular management meetings and crop inspections provide a forum for questions to be asked and answers to be provided.