I am a Farm Manager and manage two farms in Wiltshire totalling nearly 1000 hectares of arable crops.  Prior to this, I was an infantry officer in the British Army for 9 years, serving in Northern Ireland, Iraq and Afghanistan.  My military career gave me a unique experience of leadership and management which I am now applying to agriculture.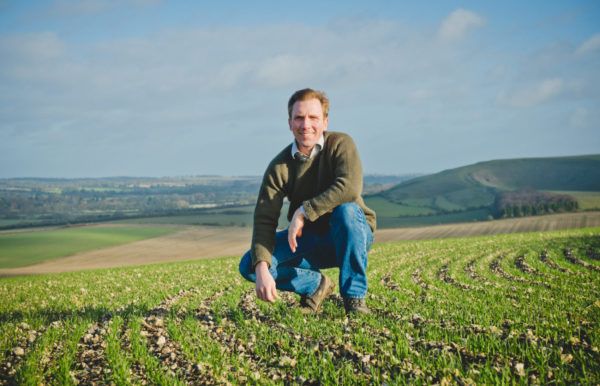 A personal story of why you chose Velcourt
When I decided to leave the Army I thought long and hard about what I wanted to do.  My head was telling me to opt for a conventional office job but my heart was telling me to be a farmer.  I had grown up on the periphery of agriculture; visiting relatives who farmed when I was a boy and have always had a passion for it and have always loved the out-doors.  I phoned a school friend who farms and asked him how on earth can I become a farmer, he simply told me to take a look at what Velcourt have to offer.
Your background
I grew up in the Midlands.  My father had his own commercial-vehicle rental company and was himself a son of a farmer.  My mother is also from a farming background so we were often visiting relatives on farms which is where my love of farming developed.  Not having a family farm business I never considered it as a career and so joined the Army instead.  I commissioned into The Black Watch and served on operations in Northern Ireland, Iraq and Afghanistan.  This gave me a unique experience of leadership and management of people but also experience of planning and operating in an ever changing environment.  For me, the similarities with agriculture are obvious.
Roles and responsibilities to date within the company and the types of farms you've worked on
My first role was as an Assistant Farm Manager on an all arable 1,200ha farming business spread over 6 sites spanning 25 miles.  Here, I co-ordinated and resourced the day-to-day operations based on the Farm Manager's plan.  Responsibilities included managing the harvest operation, organising the loading out of grain, ordering chemical inputs, grain storage and drying and relief combine, tractor and sprayer operations.
Career progression through the business
The main reason I wanted to join Velcourt was that there was an obvious career path and the appropriate training to achieve my ambitions.  I was an Assistant Farm Manager for a little over two years where I gained a huge amount of experience and also completed the Velcourt Management Training Scheme which meant I could take on more responsibility and prepare to become a Farm Manager.  I am currently a Farm Manager and can further develop my career by growing the business I manage or by helping Velcourt develop and grow its capabilities by either finding new business opportunities or helping with recruiting, training or developing procedures and practices.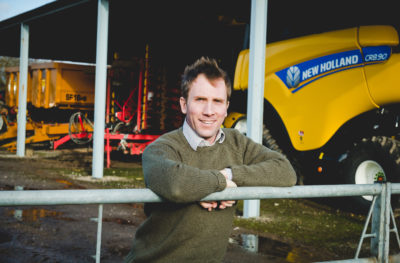 Why you applied to the OFC leadership scheme
I applied to the Oxford Farming Conference (OFC) Emerging Leaders Scheme to develop myself further and also represent Velcourt.  The OFC provides an opportunity to learn more about the issues facing agriculture at a political and strategic level and also an opportunity to meet and talk to people from all over the UK working in various sectors at various levels.
Advice for others wanting to apply to the scheme
Apply!  The application process provides an opportunity to reflect on where you have come from, where you are now and where you want to go.
Your future hopes
To continue to develop and be challenged.  I am not one for standing still.  I want to develop the farming businesses I manage so that they are better prepared to seize the opportunities an uncertain future will present – I am hoping the OFC will provide more inspiration to help me achieve this!  I also want to help Velcourt to continue its mission as a leading, professional farming company.
Photo credit: Chris Jelf